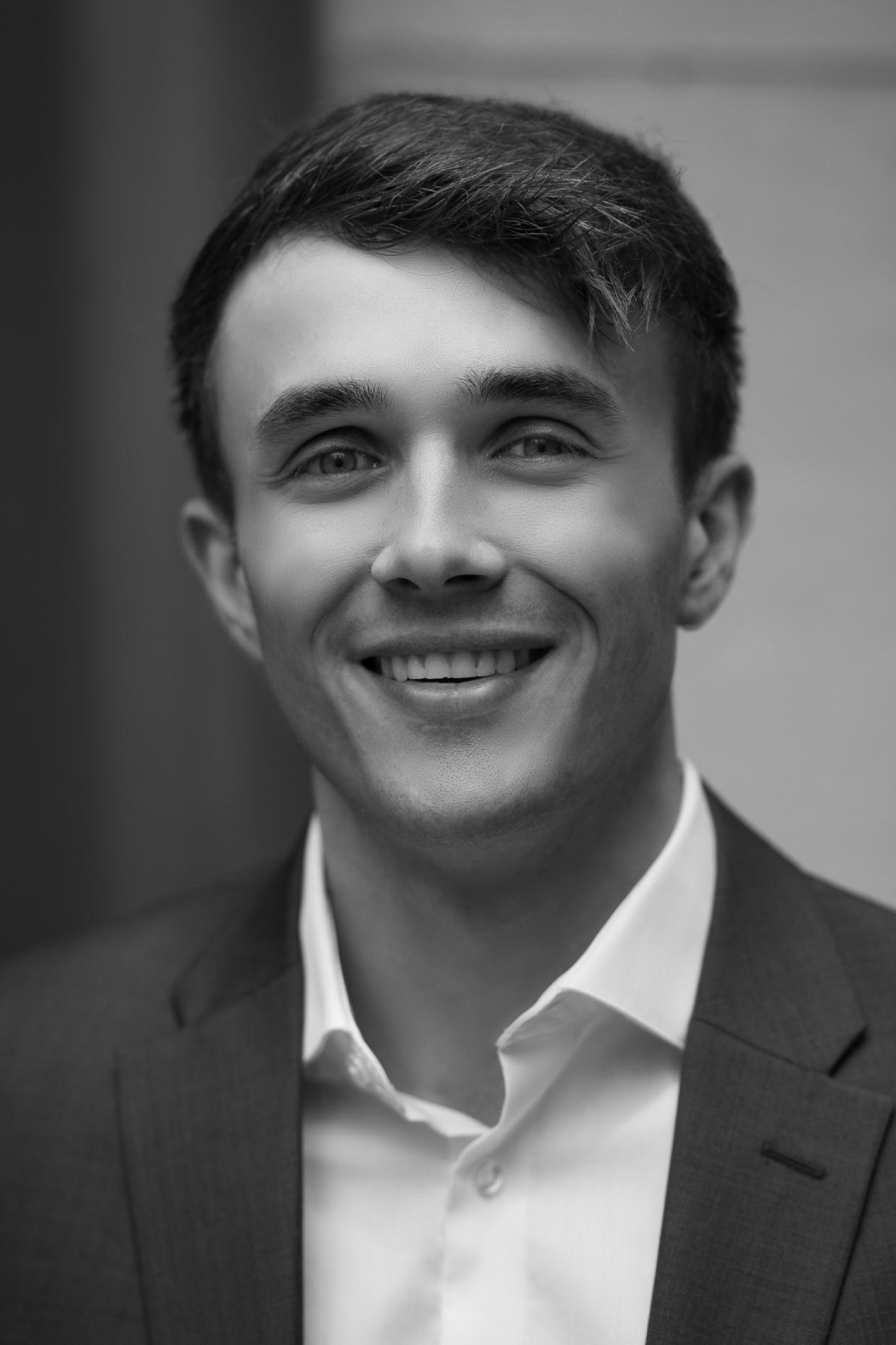 Nick Curran, Associate
Prior to joining Evalla Advisors, Nick spent three years as an Analyst at Madison Alley in New York, where he was involved in several successful M&A transactions in the digital marketing and advertising sectors. Nick also has a vast background working directly within the Advertising Industry across various strategy teams at Omnicom, ranging from creative marketing, brand consulting, market research and PR agencies in New York, Sydney, and his hometown of London.
Nick earned an MIB from the University of South Carolina, and a BA in Business & Management (first class) from Leeds Beckett University. Nick holds SIE, Series 63 and 79 (Investment Banking) FINRA regulatory licenses.
Outside of his professional life, he enjoys playing tennis, snowboarding, training in pursuit of his goal to complete an Ironman race and is a certified PADI Rescue Diver.
Personal Statement
Nick is a strong proponent for global sustainability. As an avid scuba diver, starting at the age of nine, connecting people with the sea and conveying his passion for the value of the marine environment is what he thrives on.
Nick is a devoted supporter of Project AWARE, a collective group of scuba divers empowered to work together for a clean, healthy and abundant planet; in addition to the Coral Restoration Foundation which focuses on supporting the reefs' natural recovery processes through the large-scale cultivation, outplanting, and monitoring of genetically diverse, reef-building corals.
Conscious capitalism and the idea that businesses should serve all significant stakeholders, including the environment, has identified a higher purpose in his decision making. He believes that both in business and ocean conservation, strategic collaboration among stakeholders across the globe is absolutely imperative to addressing issues and developing solutions.